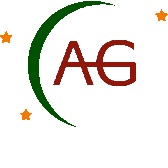 1FGL AGNs at parsec scales (south)
---
Introduction
We observed with the LBA 46 counterparts from the 1FGL catalogue of γ-ray sources discovered by Fermi with delcinations < -30° which were not studied before at parsec scales. Their total flux densities at 8 GHz as found by Abdo et al. (2010b) and by our analysis to be in the range of about 1 to 100 mJy. Despite the previous view that γ-ray detected AGN are identified with extragalactic objects showing flat radio spectra — an indicator of a compact boosted relativistic jet — some of these objects show peaked or even steep radio spectra. We will extend analysis of AGNs detected by the Fermi LAT and correlate properties of AGN γ-ray emission with properties of parsec-scale radio emission. We assume that the AGN -ray emission is generated in the regions close to the central super-massive black hole, therefore are interested to compare it with the radio emission from nearby regions. We eliminate the current VLBI sample bias towards strong radio jets in order to draw meaningful conclusions from our analysis.
Scientific goal
On the basis of our previous analysis (e.g., Kovalev et al. 2009), we do expect to detect significant parsec-scale emission for most of the targets. In the same time, the cases of non-detections will provide a very important basis to test SED models of emission. This project will deliver the following observational results:
parsec-scale images of brightness distribution for radio weak 1FGL counterparts or (expected in rare cases) firm upper limits of parsec-scale flux density,

parsec-scale characteristics, e.g., flux density, compactness, size,

positions to the accuracy of better than 10 mas for all VLBI detected sources. These results will complement similar data already available for radio strong 1FGL AGNs.
People
Team members (in alphabetic order):
Yuri Kovalev Astro Space Center of Lebedev Physical Institute, Moscow, Russia
Leonid Petrov Astrogeo Center, Falls Church, USA
Source list
The list of 46 observed sources.
Current status
2012.07.25. The experiment has been analysed. 36 out of 46 sources have been detected.
2011.11.11. The experiment was observed with the LBA.
Preliminary results
Experiment v441a (FAPSO)
---
Schedule
Data
Correlator output in FITS-IDI format (145.7 Gb):
Calibration
Comments
Results
36 out of 46 target sources had 3 or more used points. 10 non-detections:
0415-441
0451-282
0553-437
1205-508
1536-465
1638-530
1645-302
1930-812
2126-544
2352-531
System equivalent flux density (SEFD)
| | | | |
| --- | --- | --- | --- |
| Station | SEFD Jy | m.e.f.(SEFD) | Opacity |
| ATCA-104 | 150 | 0.07 | 0.01 |
| CEDUNA | 1100 | 0.07 | 0.01 |
| DSS34 | 260 | 0.25 | 0.01 |
| HOBART26 | 910 | 0.07 | 0.00 |
| MOPRA | 530 | 0.08 | 0.02 |
| PARKES | 260 | 0.09 | 0.01 |
Estimates of the correlated flux density
The correlated flux density is given in three ranges: Flux1: 0 – 6 Mλ
Flux2: 6 – 25 Mλ
Flux3: 25 – 50 Mλ

| | | | | | |
| --- | --- | --- | --- | --- | --- |
| Source | J2000 name | # Obs | Flux1 Jy | Flux2 Jy | Flux3 Jy |
| 0010-401 | J0012-3954 | 20 | 0.600 | 0.609 | 0.495 |
| 0017-569 | J0019-5641 | 24 | 0.184 | 0.187 | 0.154 |
| 0017-821 | J0019-8152 | 25 | 0.027 | 0.036 | 0.034 |
| 0020-521 | J0022-5153 | 24 | 0.126 | 0.112 | 0.073 |
| 0156-397 | J0158-3933 | 24 | 0.082 | 0.065 | 0.065 |
| 0215-668 | J0216-6636 | 19 | 0.039 | 0.036 | 0.030 |
| 0235-362 | J0237-3603 | 5 | 0.021 | 0.021 | 0.017 |
| 0235-618 | J0236-6136 | 3 | 0.480 | 0.278 | -1.000 |
| 0236-393 | J0238-3905 | 22 | 0.044 | 0.046 | 0.036 |
| 0314-647 | J0315-6436 | 6 | 0.027 | 0.017 | 0.020 |
| 0324-566 | J0325-5629 | 16 | 0.050 | -1.000 | 0.045 |
| 0324-567 | J0325-5635 | 11 | 0.028 | 0.027 | 0.029 |
| 0438-436 | J0440-4333 | 10 | 1.267 | 0.754 | 0.559 |
| 0447-439 | J0449-4350 | 27 | 0.130 | 0.152 | 0.098 |
| 0517-726 | J0516-7237 | 3 | -1.000 | 0.359 | 0.363 |
| 0647-609 | J0647-6058 | 23 | 0.050 | 0.063 | 0.054 |
| 0704-487 | J0705-4847 | 11 | 0.022 | 0.011 | 0.015 |
| 0717-432 | J0718-4319 | 18 | 0.039 | 0.037 | 0.035 |
| 0719-499 | J0720-5004 | 20 | 0.071 | 0.028 | 0.060 |
| 0722+145 | J0725+1425 | 3 | -1.000 | -1.000 | 0.745 |
| 0730-659 | J0730-6602 | 17 | 0.041 | 0.030 | 0.048 |
| 1006-314 | J1008-3139 | 16 | 0.058 | 0.041 | 0.048 |
| 1057-797 | J1058-8003 | 11 | 4.120 | 3.997 | 4.312 |
| 1104-365 | J1106-3646 | 16 | 0.099 | 0.063 | 0.083 |
| 1115-483 | J1117-4838 | 16 | 0.111 | 0.074 | 0.104 |
| 1129-580 | J1131-5818 | 10 | 1.366 | 0.744 | 1.426 |
| 1149-084 | J1152-0841 | 8 | 0.692 | 0.119 | 0.691 |
| 1304-427 | J1307-4259 | 17 | 0.032 | 0.022 | 0.032 |
| 1327+321 | J1329+3154 | 3 | -1.000 | 0.818 | 0.481 |
| 1341-337 | J1344-3359 | 7 | 0.037 | 0.016 | 0.025 |
| 1414-435 | J1417-4349 | 23 | 0.056 | 0.031 | 0.067 |
| 1424-418 | J1427-4206 | 20 | 1.971 | 2.516 | 2.090 |
| 1442-469 | J1446-4709 | 19 | 0.047 | 0.034 | 0.047 |
| 1530-798 | J1537-7958 | 18 | 0.081 | 0.078 | 0.071 |
| 1605-666 | J1610-6649 | 27 | 0.044 | 0.040 | 0.035 |
| 1619-765 | J1626-7638 | 29 | 0.066 | 0.048 | 0.058 |
| 1655-532 | J1659-5320 | 17 | 0.030 | 0.039 | 0.028 |
| 1656-075 | J1658-0739 | 3 | -1.000 | 0.406 | 0.308 |
| 1755-483 | J1758-4821 | 30 | 0.324 | 0.322 | 0.297 |
| 1809-642 | J1814-6412 | 16 | 0.072 | 0.081 | 0.054 |
| 1831-711 | J1837-7108 | 8 | 0.678 | 1.011 | 0.870 |
| 1845-432 | J1849-4314 | 18 | 0.220 | 0.072 | 0.227 |
| 1920-211 | J1923-2104 | 3 | -1.000 | 1.745 | 1.063 |
| 1933-474 | J1936-4719 | 23 | 0.027 | 0.026 | 0.024 |
| 1935-692 | J1940-6907 | 9 | 0.842 | 0.620 | 0.490 |
| 2059-627 | J2103-6232 | 22 | 0.080 | 0.040 | 0.064 |
| 2109-484 | J2112-4817 | 14 | 0.030 | 0.029 | 0.028 |
| 2128-545 | J2132-5420 | 25 | 0.212 | 0.237 | 0.182 |
| 2136-428 | J2139-4235 | 20 | 0.136 | 0.148 | 0.116 |
| 2142-758 | J2147-7536 | 10 | 1.405 | 1.893 | 1.274 |
| 2215+020 | J2217+0220 | 3 | -1.000 | -1.000 | 0.128 |
| 2232-488 | J2235-4835 | 9 | 1.178 | 0.706 | 1.099 |
| 2247-423 | J2250-4206 | 14 | 0.085 | 0.042 | 0.066 |
| 2252-830 | J2257-8246 | 15 | 0.031 | 0.027 | 0.023 |
---
Back to LBA Calibrator Survey web page.
This page was prepared by Leonid Petrov (
)
Last update: 2013.01.28_08:03:46
This web page was prepared by Leonid Petrov (
)
Last update: 2014.08.02_16:33:49