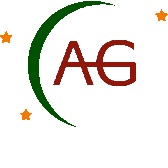 Harmonic station position variations determined by VLBI
---
Vertical and horizontal VLBI site position variations were determined from analysis of the 3 million observations from 1980 through 2002. Results were summarized in the paper
L. Petrov, C. Ma Study of harmonic site position variations determined by VLBI, Journal of Geophysical Research, vol. 108, No. B4, 2190, doi: 10.1029/2002JB001801, 2003.
| Abstract | Full text in PostScript+gzip (463Kb) | Full text in PDF (433Kb). |

Source code of the package sotid for computation of the site displacement due to the solid Earth tides using frequency domain approach described in the Appendices of the paper is available here.
Additional tables and plots from the solution made on 2002.01.23 which were used in the paper are available here.
On 2004.09.17 the VLBI solution was re-run. Statistics, tables and plots were re-computed. Results of the recent harmonic site position variations solution (solution id olc_24d ) are available here.
Positions and velocities of the stations used in harmonic site position variations VLBI solutions:

---
Back to loading page.

This page was prepared by Leonid Petrov (
)
Last update: 20-SEP-2004 11:29:58