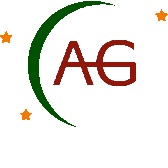 Astrogeo Center
Web site of the Astrogeo Center provides information related to astronomy, astrometry, and space geodesy.
Astronomy
Results:

Radio Fundamental Catalogue of compact radio sources. Provides positions, maps, and estimates of the correlated flux density for over eleven thousands extragalactic sources.
VLBI Calibrator search engine allows to find compact radio sources useful as a calibrator for VLBI experiments within the specified search radius of the target objects.
The VLBI image database of compact radio sources. It provides over fifty thousands images of over eight thousands active galaxy nuclei in radio waves.

On-going and completed astronomy projects.
Space geodesy
Service of crustal deformations caused by mass loading. Updated hourly. Includes mass loading caused by

Ocean tides

Non-tidal ocean bottom pressure variations

Atmosphere pressure variations

Land water storage changes


Geodetic solutions using all VLBI observations. Provide station positions, the parameters of their motion, source coordinates, Earth orientation parameters, etc.
Empirical Earth Rotation model derived from analysis of VLBI observations.
Software
---
This web page was prepared by Leonid Petrov (
)
Last update: 2016.09.07_21:01:30